Revolutionizing Oral Care: Dentulu's MouthCAM Teledentistry Camera
Experience cutting-edge oral care with Dentulu's MouthCAM, a teledentistry camera designed to enhance early detection, prevention, and personalized treatment plans for optimal dental health.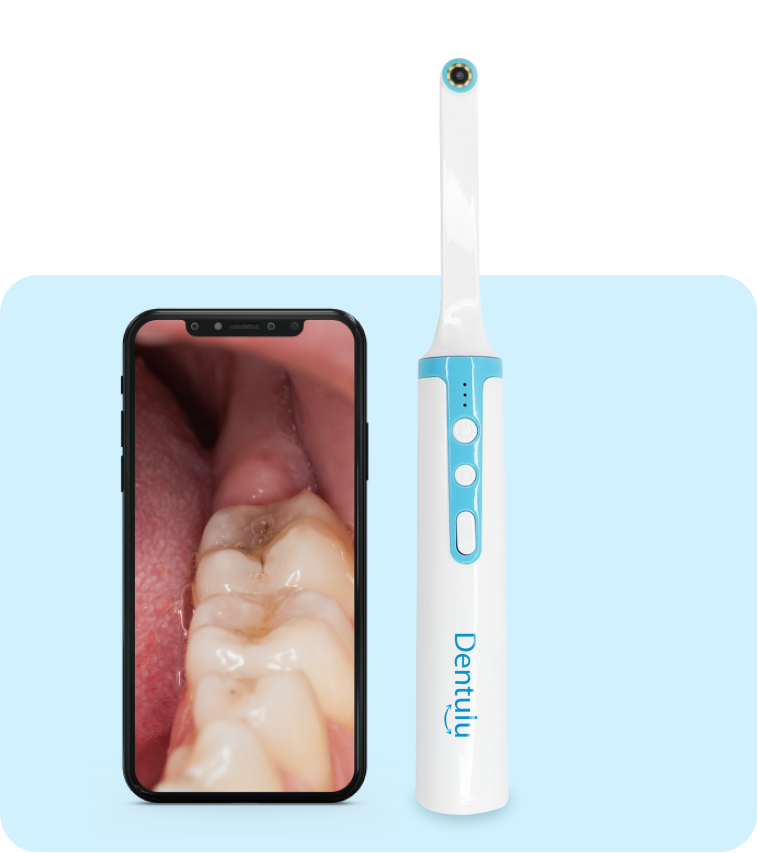 Introducing
MouthCAM
Dentulu's Intraoral Cameras are a great tool for patient education and can be purchased to allow a dentist's point of view directly on your mobile phone, tablet, or your personal computer. You can take pictures of your teeth, gums, and even monitor your oral hygiene and alert your dentist when you suspect any problems.
The MouthCAM is easy to use and comes in Wired or Wireless options. Our wireless camera is rechargeable with an included USB attachment and connects via Wi-fi to most smart phones and tablets with ease. It also comes with removable tips, allowing it to be used for multiple family members. Our wired camera attaches via standard or micro USB cord to most Android phones and tablets or to your personal computer. Both cameras provide high quality images and videos that can be sent securely to your dentist or stored in a cloud.
The MouthCAM's small, light-weight size makes it convenient to take to school, work, or even on your travels. Simply keep it inside a small bag or pouch and you are good to go!
The most powerful, affordable, and lightweight at home-dental camera is now available outside of dental offices!

Scans the entire oral cavity
Captures Videos & Photos
Wireless connection to any phone
Rechargeable internal battery
Saves images to your device or on the cloud
Interchangeable Tip

Scans the entire oral cavity
Captures Videos & Photos
Allows Live remote consultations
HD quality images
Connects to Android & Computers
No batteries needed and reusable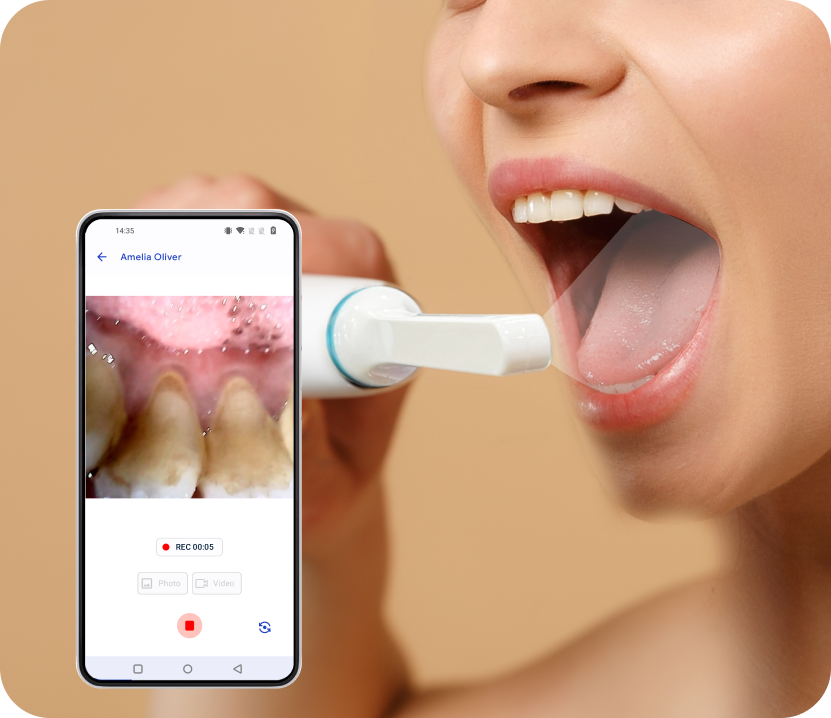 Document any concerns about your oral hygiene or problem areas with high quality photos and videos you can store or share privately. Shift the focus on early detection and prevention avoiding costly dental treatment and insurance claims in the future. MouthCAM is painless, cost-effective, and comprehensive tool perfect for capturing visual information and aiding in the diagnosis and treatment of various oral health conditions.
Tooth decay: MouthCAM can capture images or videos that reveal signs of cavities or early stages of tooth decay.
Gum disease: It can help identify symptoms of gum disease, such as redness, swelling, and bleeding gums.
Oral infections: MouthCAM can detect signs of oral infections, such as abscesses or inflamed areas.
Oral cancer: It can aid in the early detection of oral cancer by capturing any suspicious lesions or abnormalities.
Teeth misalignment: MouthCAM can provide visuals to assess the alignment and positioning of the teeth, identifying any potential bite issues or malocclusion.
Oral hygiene assessment: It can evaluate the effectiveness of oral hygiene practices, such as plaque buildup or areas that require additional attention during brushing and flossing.
Oral trauma: MouthCAM can document injuries or trauma to the oral cavity, assisting in proper diagnosis and treatment planning.
Dental restorations: It can monitor the condition of dental restorations, such as fillings, crowns, or implants, detecting any signs of damage or deterioration.
The MouthCAM helps identify important markers of your oral health with stunning quality and is the first line of defense in helping you take charge of your oral health in any setting outside of the dental office.
Intraoral cameras can help you and your family members save money on expensive dental bills by helping you identify problems early and painlessly. The MouthCAM is like your own personal pocket dentist that can be accessed anytime and anywhere 24/7/365.
Use the MouthCAM to monitor your dental implants, periodontal therapy, cavities, and dental problems so you can be informed and prepared. You can share all the images and videos on MouthCAM with your dental team and even use them to get 2nd opinions.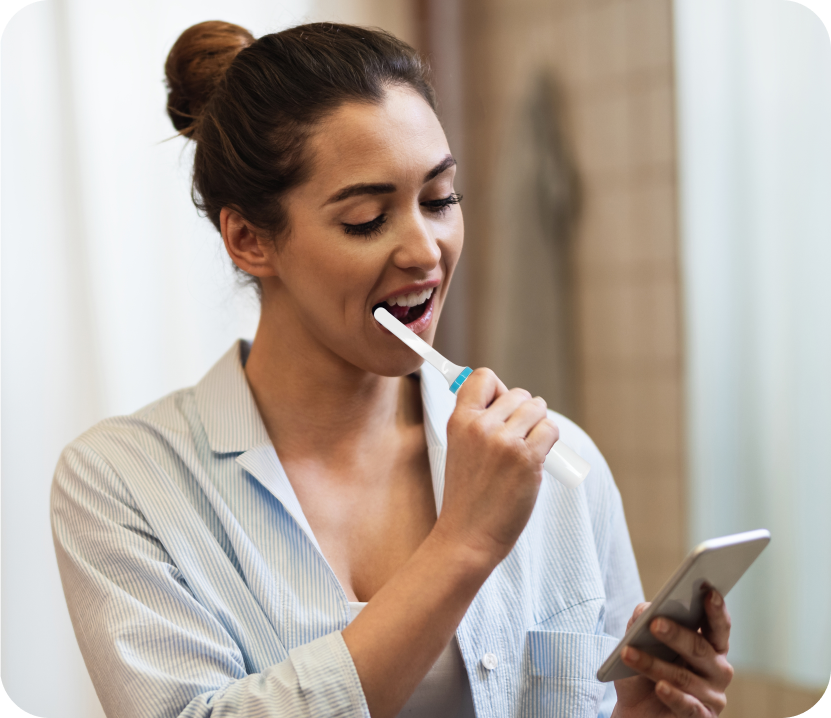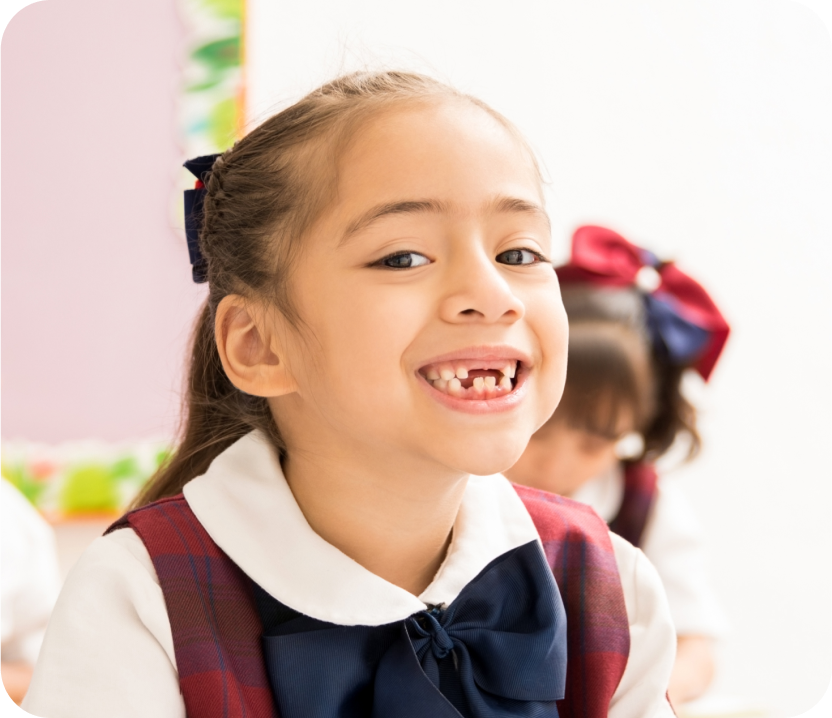 Benefits of MouthCAM for children:
Track the eruption of baby and permanent teeth
Check for signs of early tooth decay and baby bottle syndrome
Identify tongue ties and diastemas
Check for signs of baby teeth grinding
Monitor the health of your baby's teeth and gums
Monitor braces and check teeth movement
Did you know?
The health of your gums and teeth is a reflection of your overall health. Signs of other diseases in the body show up in the mouth and early detection can help save your life.
There is overwhelming and ongoing research that now shows that oral health conditions are linked to serious chronic conditions in other parts of the body? According to research, bacteria in the mouth are linked to and increase the risk for conditions like:
Diabetes
Alzheimer's
Premature birth
Dementia
Heart attacks
Strokes
Failed joint transplants
Certain cancers
Atherosclerosis
MouthCAM provides valuable insight into the Mouth-Body connection and is an important part of your oral hygiene tools that can help transform your health through early detection and prevention.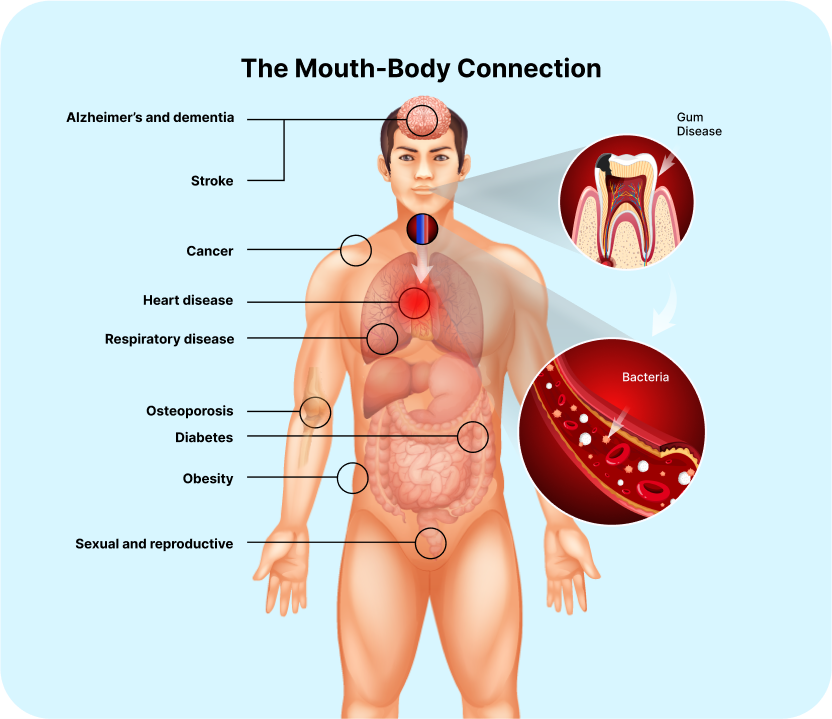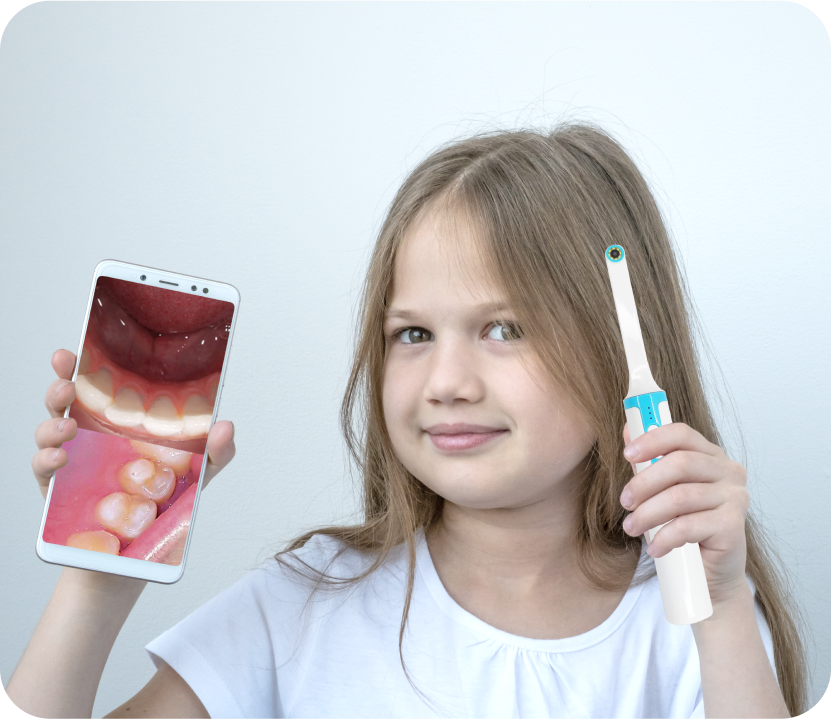 Take charge of your oral health today!
Easily search for oral health issues such as cavities, gum disease, broken teeth and more - all from the comfort of your own home!
Understand your oral health needs better, leading to greater patient engagement and empowerment.
You can self-monitor your dental hygiene, and find potential lesions of the mouth and throat.
Easy to operate, non-invasive and painless.
Attaches to almost any device, including smartphones, tablets, and computers.
Helps in investigating the root causes of oral issues and monitor the effectiveness of treatment.
Save time by eliminating the need for in-office appointments.
Allows dentists to see inside the mouth remotely, leading to more accurate diagnoses and better treatment planning, ultimately improving overall oral health outcomes.
Get peace of mind with the MouthCAM today
5 good reasons to
purchase MouthCAM
Convenient oral health monitoring
The MouthCAM allows you to easily monitor the health of your mouth from the comfort of your own home.
Affordable
The MouthCAM device is very affordable, making it accessible to a wide range of consumers.
Education tool
MouthCAM helps educate users on the importance of oral health and how to maintain it.
Early detection
The MouthCAM device can detect oral health issues early on, allowing for prompt treatment and preventing more serious problems down the road.
Easy to use
The MouthCAM is easy to use and can be operated by anyone, regardless of their technical expertise.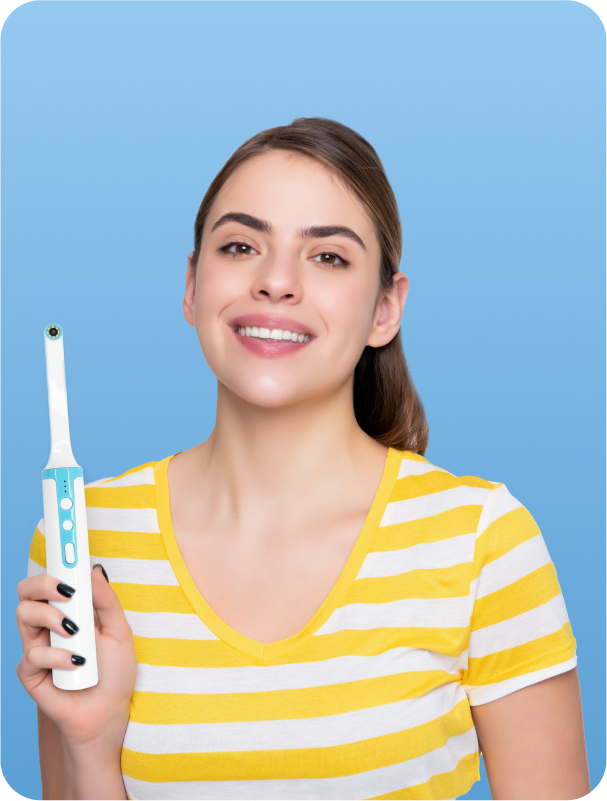 FAQs
MouthCAM is an intraoral camera designed for personal use that captures high-resolution images of the inside of your mouth to help you monitor your oral health.
MouthCAM connects to your smartphone via Wi-Fi or USB and allows you to take images of your teeth, gums, and other oral structures. The images can be easily stored and shared with your dentist for regular monitoring.
MouthCAM is available for $99, which includes the camera and a smartphone app to use with it.
MouthCAM is not a medical device and is not FDA approved for diagnostic purposes. However, it is a useful tool for monitoring your oral health and providing educational information to you and your dentist.
You can use MouthCAM as often as you like to monitor your oral health and track any changes over time.
Yes, you can use MouthCAM for other family members as well, but it is recommended for each person to have their own MouthCAM tip or device. Our Wireless MouthCAM camera comes with interchangeable tips, great for multiple family members.
MouthCAM images are stored in a secure cloud that is accessible through the smartphone app. You can easily share your images with your dentist by sending them directly from the app as a text message or through your chart.
See more FAQs