Convenient dental care at your doorstep
Discover the convenience of mobile dental care by locating a dentist or hygienist who is willing to come to you. With Dentulu's nationwide network of traveling dental professionals, you can easily find and schedule appointments for dental services that are delivered directly to your preferred location.
The Future of Dental Care
Book a Mobile Dentist Now
Browse Traveling Dentists in Your Area
Find a Traveling Dentist Today
Discover Mobile Dentistry Options
Discover mobile dental care with Dentulu
Dentulu is a platform that connects providers, patients, and mobile dental offices to facilitate the delivery of mobile dental services. Dentulu does not offer mobile dental services directly, but rather provides a platform for individuals and organizations to find and connect with mobile dental providers. This makes it easier for patients to access quality dental care in the comfort of their own home or preferred location. By bringing together a network of mobile dental providers, Dentulu provides a convenient and efficient way for individuals to find and schedule appointments with dental professionals who are able to deliver the care they need, where and when they need it. Whether you are a patient looking for a mobile dentist, a provider interested in offering mobile dental services, or a mobile dental office seeking new patients, Dentulu can help you connect with the right people and resources to meet your needs.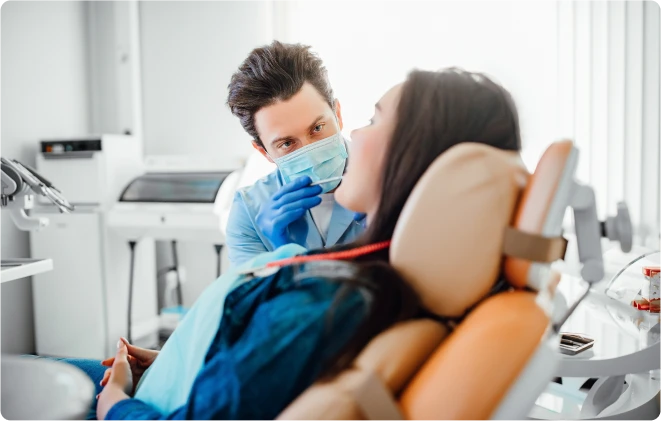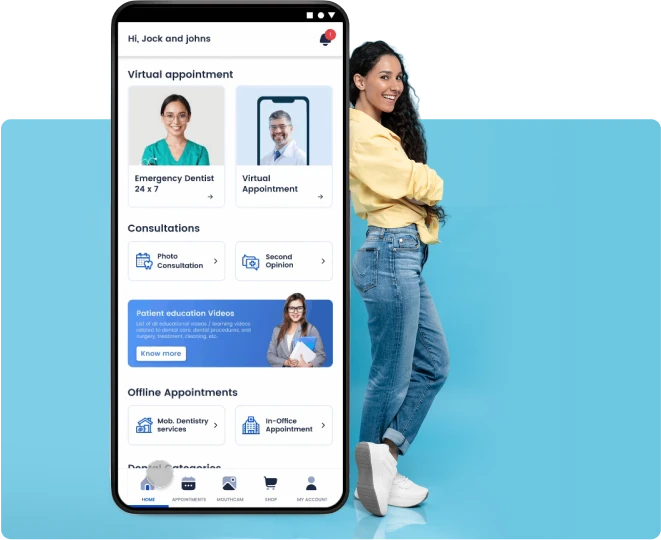 Find mobile dental care tailored specifically to your needs
For those who are unable to leave their home

For those who are aging and cannot travel

For those with busy schedules

For those living in remote locations

For those who lack access to dental care

For those who want the convenience of dental care in the comfort of their own home.

For those who want to receive quality dental care without the hassle of traveling to a dental office.
Convenience
Mobile dentistry allows patients to receive dental care in the comfort of their own home or preferred location, eliminating the need for travel and reducing the time spent in a dental office.
Accessibility
Mobile dentistry provides dental care to patients who live in remote locations or who have difficulty traveling, making it easier for them to receive the dental care they need.
Comfort
Patients who receive mobile dental care experience a higher level of comfort due to the familiar surroundings and the absence of a clinical environment.
Reduced anxiety
Some patients may experience anxiety when visiting a dental office, but mobile dentistry can help reduce these feelings by providing a more relaxed and familiar environment.
Increased efficiency
By eliminating the need for travel, mobile dentistry can save patients time and make it easier for them to schedule appointments and receive the care they need.
Improved oral health
Mobile dentistry helps patients maintain good oral health by providing them with regular dental check-ups and treatments, which can prevent oral health problems from becoming more serious.
Cost-effective
Mobile dentistry can be more cost-effective than traditional dental care because it eliminates the need for travel and reduces the time spent in a dental office. This can also help reduce the overall cost of dental care for patients.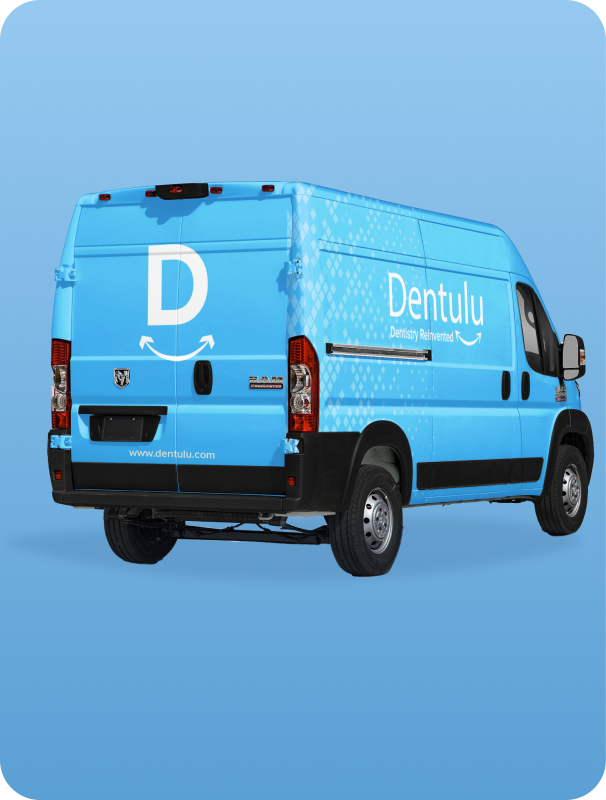 FAQs
A mobile dental visit is when a dental provider comes to the patient's home to perform various dental procedures.
Patients who have mobility issues, live in remote areas, or have a busy schedule can benefit from a mobile dental visit.
Cleanings, fillings, extractions, and other common dental procedures can be performed during a mobile dental visit.
Yes, the dental provider brings all the necessary equipment and supplies to perform the procedures.
It depends on the insurance plan and it's recommended to check with the provider to see if they accept the patient's insurance.
Mobile dental care follows the same guidelines and protocols as in-office dental care to ensure the safety of the patient and the provider.
The booking process for a mobile dental visit can be done online or over the phone with the provider, who will schedule the appointment and provide further instructions.
See more FAQs